Because of the relatively simple regulation concerning imports in Hong Kong of Medicines and Cosmetics, INNOLEDGE INTERNATIONAL supplies local distributors and direct users. Among the partners are:
SASA Cosmetics International
Watson's
Mannings
NULIFE (Multilevel Marketing)
PRIMAL CHEMICAL
The HK Jockey Club
Wingwai Trading Company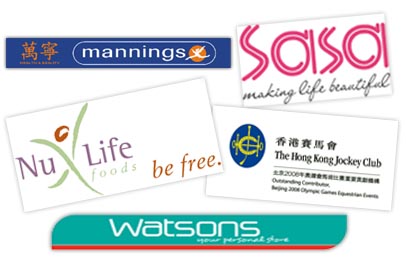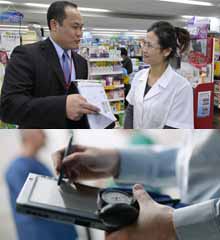 Because the distribution of Medicines is not open to foreign companies INNOLEDGE INTERNATIONAL has established partnerships with local distributors according to their products portfolio, geographic coverage, financial resources and promotional abilities. Presently the partnerships include specialized distributors in: Oncology, Urology, Gynecology, Pediatrics, Gastro-Enterology, Ophthalmology, Dermatology and Surgery.
In cosmetics INNOLEDGE INTERNATIONAL has established its own distribution division invoicing in RMB to the regional distributors and chain stores and drugstores. Logistic includes storage and deliveries throughout China.
Internet: Because it is a channel very well adapted to china (geographic coverage, promotional, informative and reducing human factors) INNOLEDGE INTERNATIONAL is establishing supply of imported products for famous B2C websites.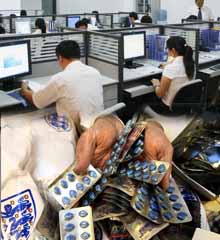 A new concept is to promote health products (cosmetics and food) to prescribing doctors. Such health products are supply exclusively to the local dispensaries serving doctors prescriptions.
For specific medicines INNOLEDGE INTERNATIONAL supplies directly from Hong Kong Japanese doctors who import medicines exclusively for their own patients. (Esthetic surgery, Geriatrics).