Bruno LERAILLEZ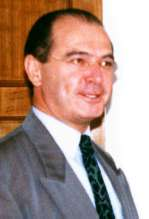 Dr. Bruno Leraillez launched INNOLEDGE INTERNATIONAL LTD., a creative venture backed by inside knowledge and corporate experience in Asia gained over 20 years.
The expertise comes from assignments that were mainly operational in Japan, where he was in charge of Northeast Asian countries, and later in Hong Kong and China, where his mission was to develop the business of a major European industrial group that was engaged in the distribution and marketing of pharmaceutical, agrochemical and consumer products.
Most importantly, Dr. Leraillez developed his expertise through a symbiotic understanding of the business cultures of Japanese, Korean and Chinese companies with whom he negotiated several product acquisitions as well as joint venture investments. He also actively participated in the management of a joint-venture chemical project in China.
Dr. Leraillez brings a hand-on approach to business development in Asia that includes definition of strategy for each industrial field, recruitment of managers, and the setting up of a complete operational unit in the major business centres in Asia.
A pioneer in introducing and establishing foreign trends in China, a country that has a quarter of the world's population, he has a thorough knowledge of promotion methods and the media available to gain optimum exposure for consumer, pharmaceutical and industrial products.
Given his scientific and medical background, and long experience in business development, Dr. Leraillez has established top-level relations within academic and business circles in Asia, particularly in China. This puts him in the most advantageous position to be able to help western companies in crafting and deciding business strategy in Asia.