SOLUTIONS TO PROBLEMS, "ANY PROBLEMS". That is the service INNOLEDGE INTERNATIONAL offers investors, joint-venture partners and entrepreneurs for developing business in Asia and with Asia.
Because the globalization that makes international communication much easier does not imply the change of local cultures, there is an essential adaptation to local sensitivities of any imported business model!
INNOLEDGE INTERNATIONAL has the expertise and experience to advise and adapt foreign business models to Asian environment without sacrifice to the original concepts.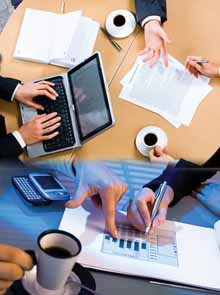 With a long presence in Asia INNOLEDGE INTERNATIONAL European and Asian managers have an in-depth access to information on local companies and can give a very valuable opinion about the selection of business partners.
The expertise includes joint venture partners selection in chemical production, denture manufacturing, magazine edition, telecommunication, market research, B2C websites, pharmaceuticals and cosmetics.
The relative opening of China market to wholly own foreign enterprises (WOFE) is also a possibility to consider and it requires very good choice in Human Resources and regulatory guidance and INNOLEDGE INTERNATIONAL team has access to an extensive network of influential relations built over decades of presence and business in highly regulated sectors like Health industries.